Artwork And Sculpture
Fitzroy Nursery and The Artists Garden are one and the same. The gallery upstairs has seen many fantastic exhibitions over the last 25 years, many from local artists.
When we first established the Artists Garden it was to address a need for contemporary art in gardens. In the Nursery and the gallery we have a changing selection of sculpture, furniture, artwork and contemporary water features for the garden.Many of the sculptures and artworks are of one-off pieces, please contact the nursery for availability. We can also work with artists to produce sculpture and artwork to suit your space.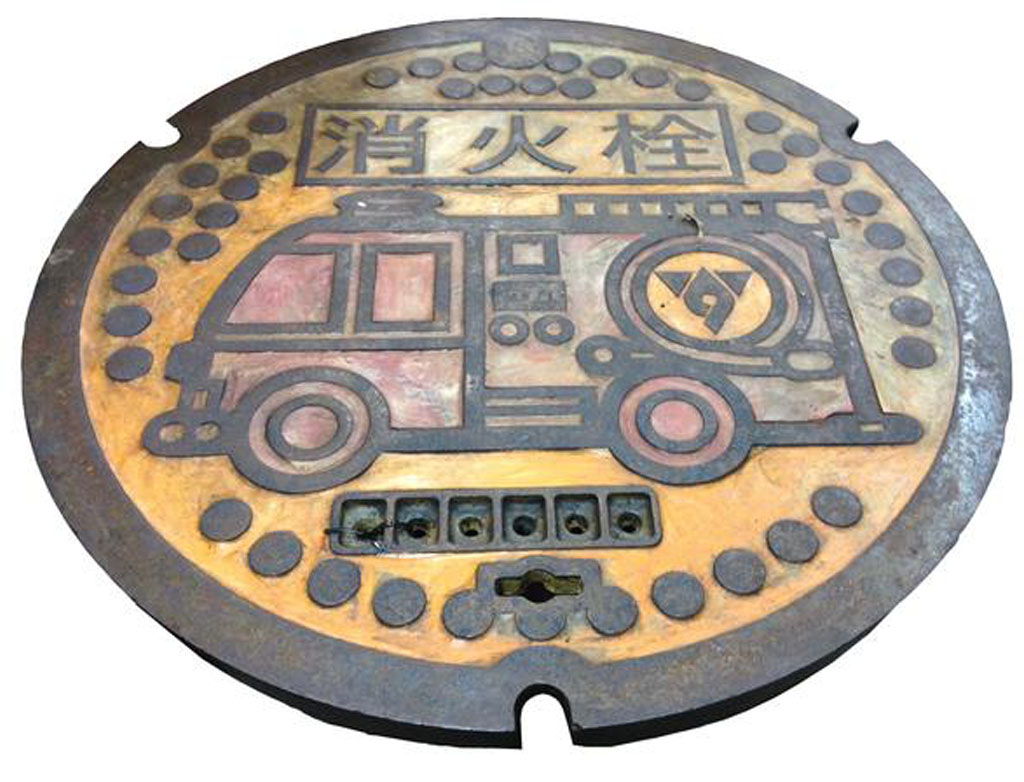 Japanese Manhole Covers
These stylised manhole covers are used right across Japan, they are believed to have been started by a charismatic bureaucrat who wanted to bring awareness to municipal infrastructure projects - i.e the importance of sewage pipes!
They make great art pieces and have been adapted to a metal base to be used as an outdoor table.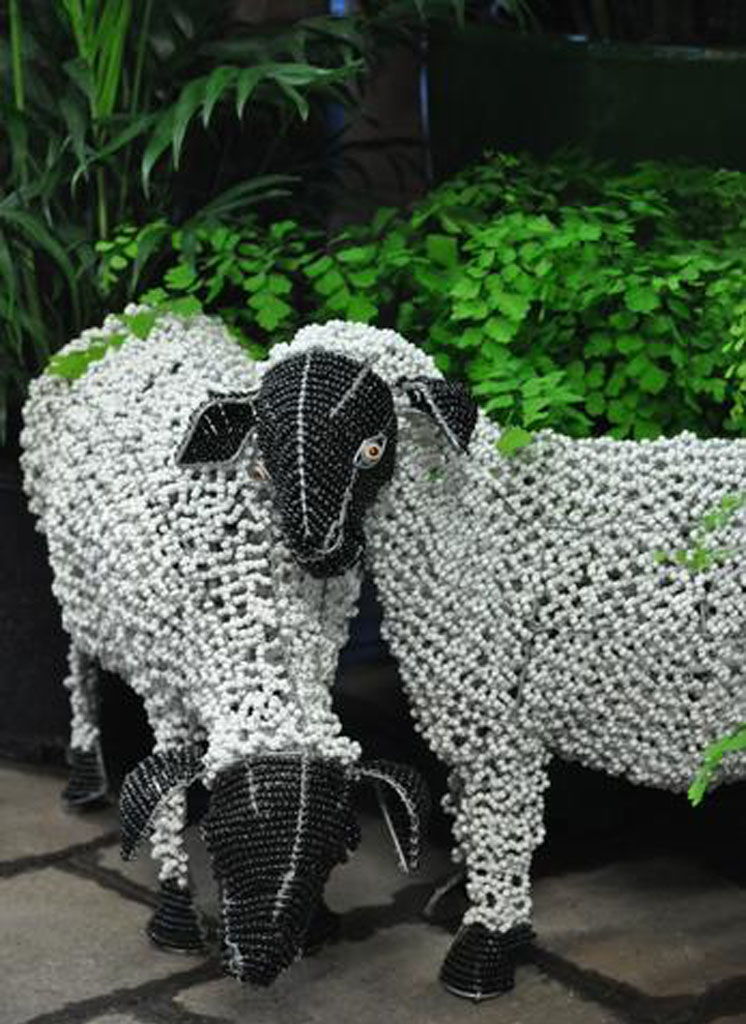 Handmade Beaded Sheep From Zimbabwe 
These characters really feel like they have come to life. Handcrafted in Zimbabwe these beaded animals come in a range different animals and styles.

Street Art
Recycled from old street signs, this artist uses the letters to form new phrases that inspire the mind and contemplation.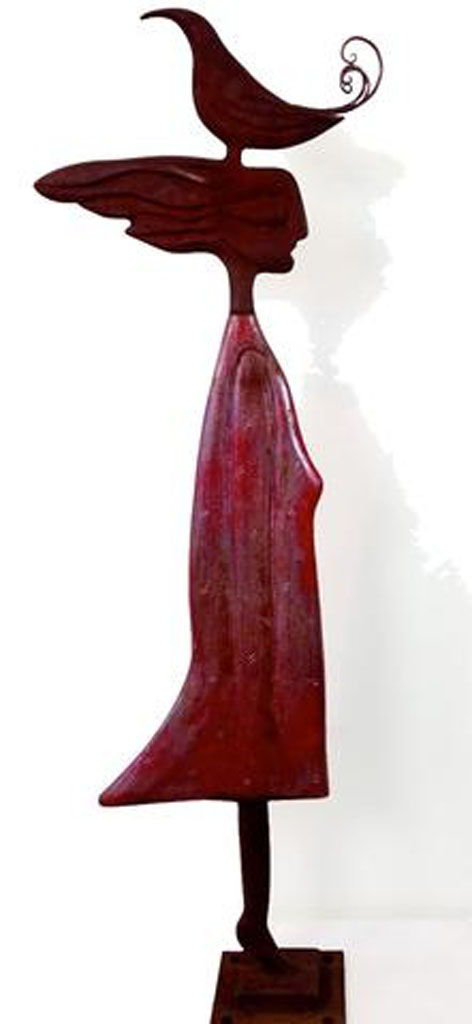 Red Lady Sculpture
This Red Lady stands 1.5m tall from her solid steel base. She is made from steel and coated to a crimson red patina.
Tree of Life Sculpture
Tree of Life sculpture is made from rusted Corten steel and stands 1.2m tall. This silhouette sculpture would look great with subtle uplighting casting its unique design across the garden.