Water Features
Fitzroy Nursery specialises in contemporary sculptural water features by a number of local and interstate artists and designers.  
Our water features are highlight pieces and are designed to add character and definition to gardens, courtyards or balconies. The visual effect of water, the sound of water or combination of both can be used to enhance the design and feel of your outdoor space.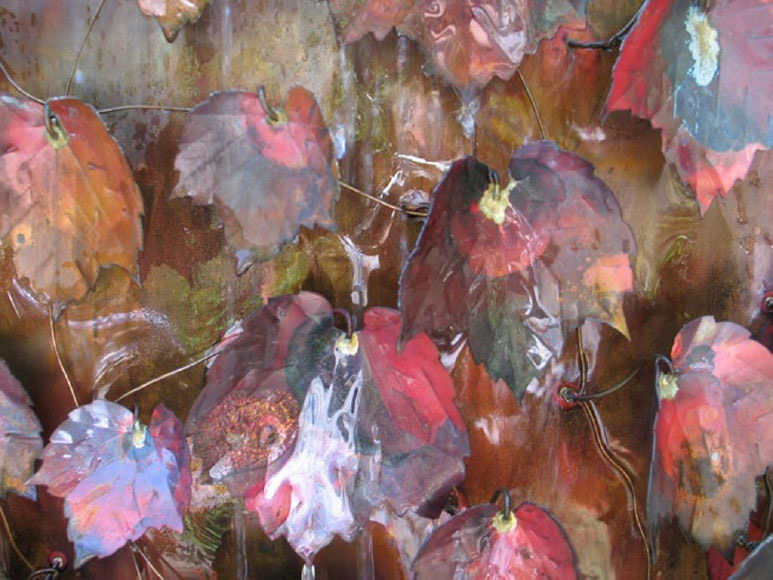 Copper Leaf wall
This copper wall is decorated with individually cut maple leaves. The water falls from the top creating a soft tranquil noise as it runs over the copper wall and leaves making the copper shine in the sunlight.

Glass Stingray
We are able to source a range of stainless steel and glass sculptural water features. Shown here is a glass stingray, floating a top the stainless steel column.
Sanchi water feature
The Sanchi water feature is another tranquil water feature with the water gently bubbly up in the centre and cascading over the edge to fall to the ground. This water feature requires a pond hidden under the stones to capture the water and return to the top. Also available in other shapes and sizes, some with self contained vessel so pond is not required.